---
LUIS DIEGO
I started my professional life at an early age studying music theory and solfege.
I studied guitar with different Cuban teachers, among them Gustavo Rodriguez, Ricardo Medero, Larry Lopez, Carlos Lopez etc.

All of them great musicians of their time. I also had the great luck of finishing my musical career with the Cuban Orchestra of Modern Music, one of the best orchestras that have existed in Cuba throughout its musical history.

There I studied orchestration and modern harmony with Armando Romeo, something that served me well for my intentions of becoming an arranger capable of writing for any type of musical format. And now I dedicate myself only to give guitar lessons and get my students to play in record time.
---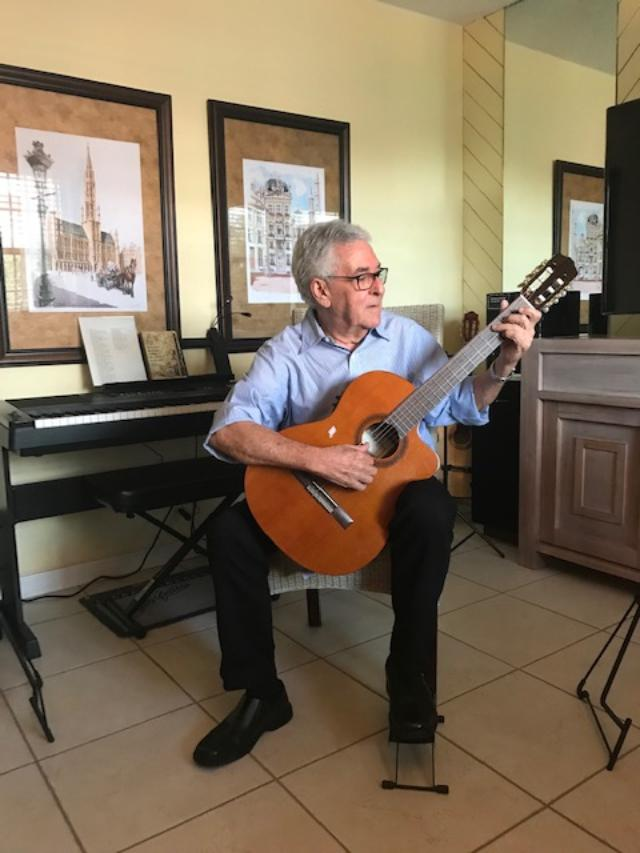 The most effective and fastest way to really learn

MUSIC!
SE HABLA ESPAÑOL
info@rubiomusicacademy.com

The Best Time for
MUSIC LESSONS
---
At the moment you want to start learning to play your favorite instrument, at Rubio Music Academy you will find the best schedules with the best teachers.